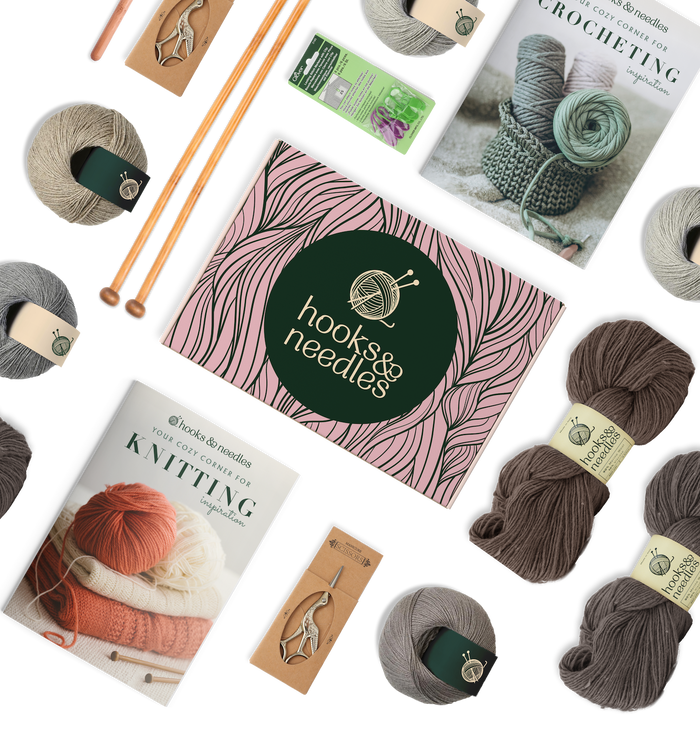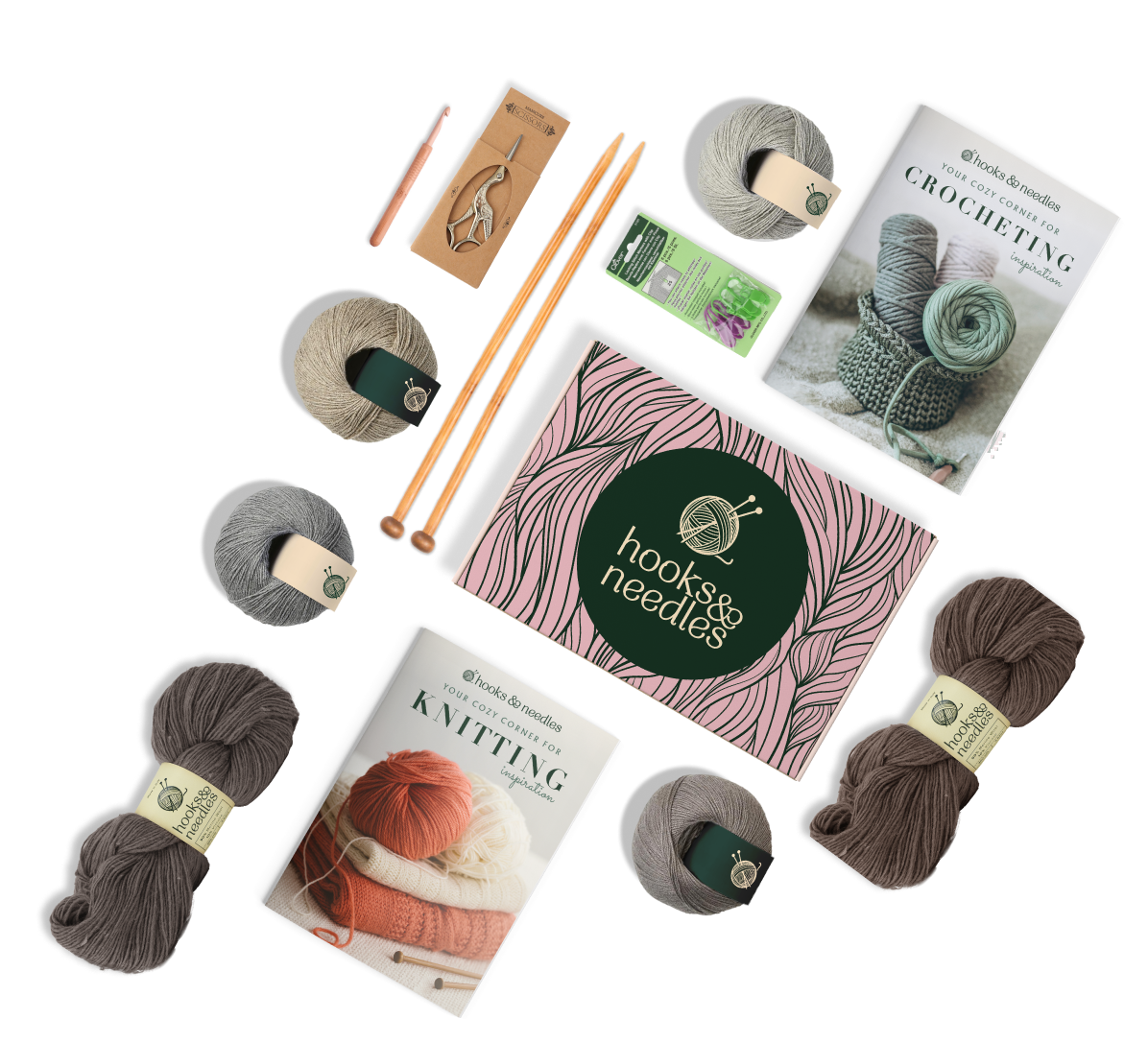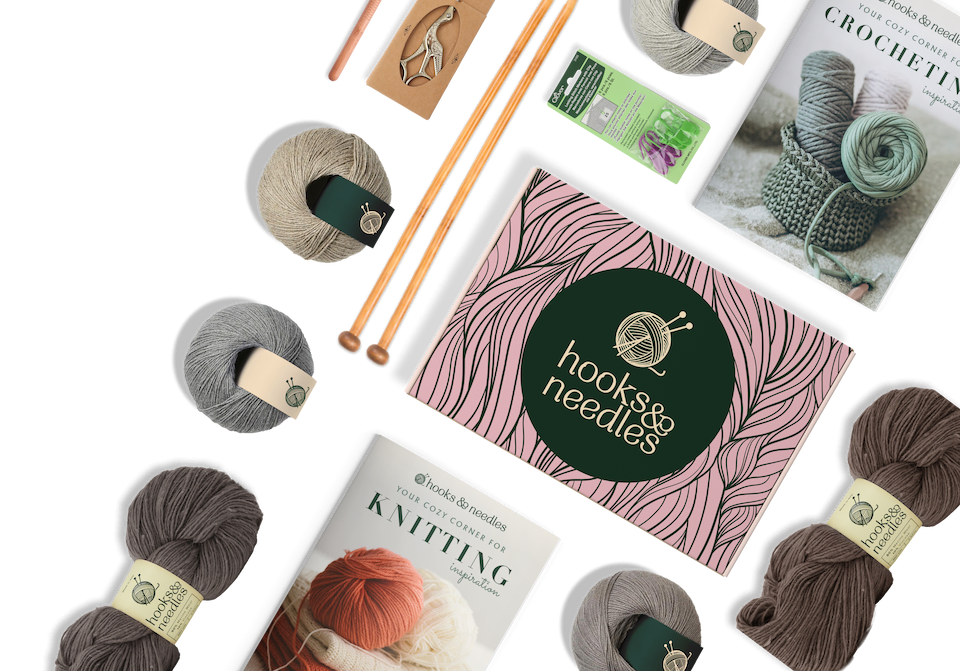 Meet Hooks & Needles: Crafting Made Simple
Calling out crochet & knitting
enthusiasts of all levels!
Get a monthly dose of premium yarns,
high-quality supplies & inspiring projects
delivered right at your door.
Discover More
What's In The Box
Unbox a curated selection of knitting or crocheting essentials —
new set every month!
With each box, create one stunning DIY project.
Take a peak into what you'll receive:
Premium yarns brought to you straight from Italy & Portugal - 100% Cotton, Merino, Alpaca Wool & more.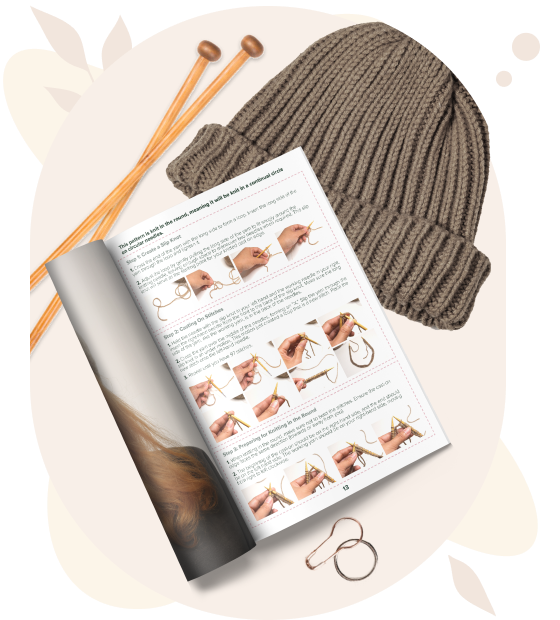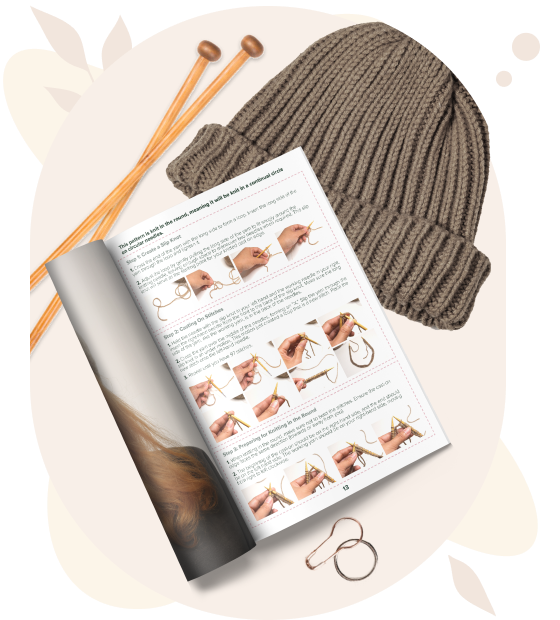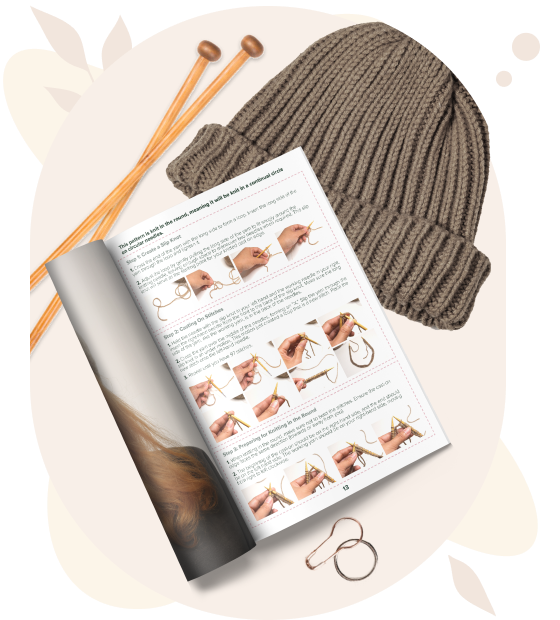 Short & fun projects
that fit all levels & take less than 30 days to finish.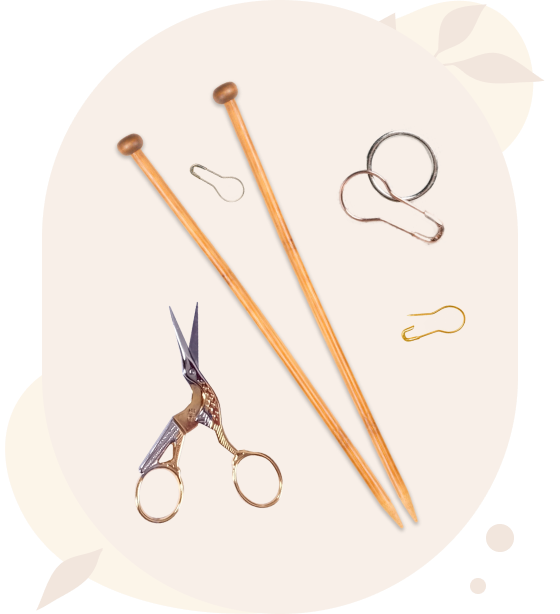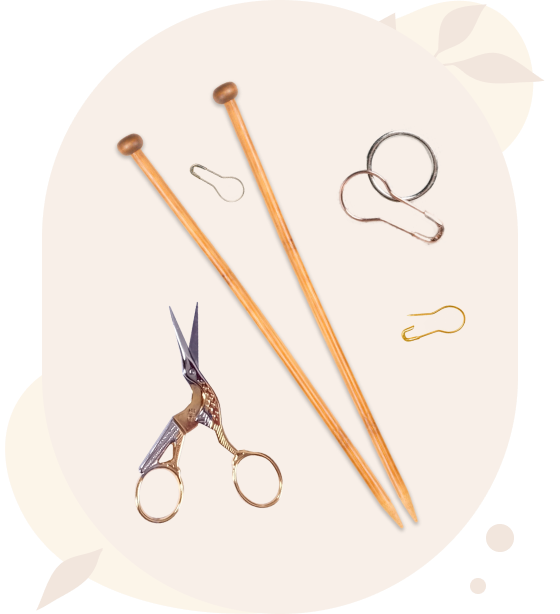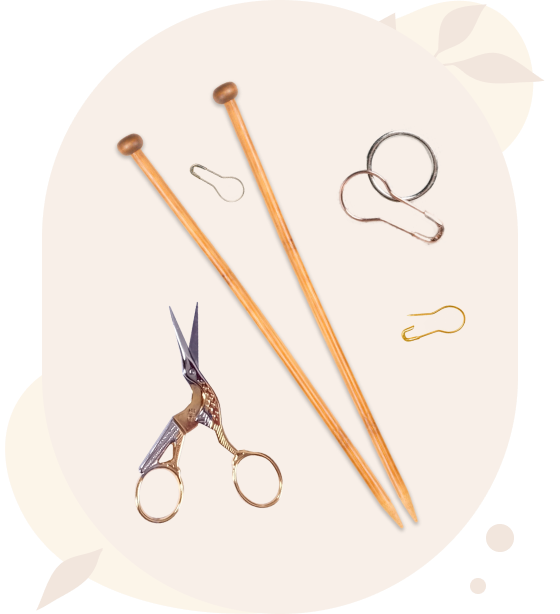 Additional crafting supplies
like needles, stitch markers
& others.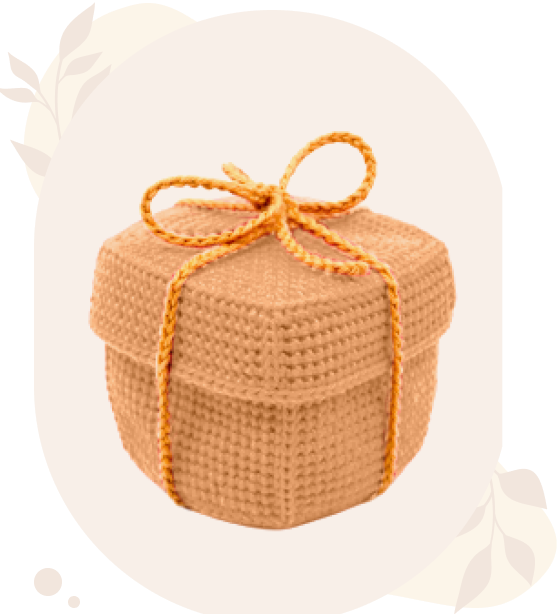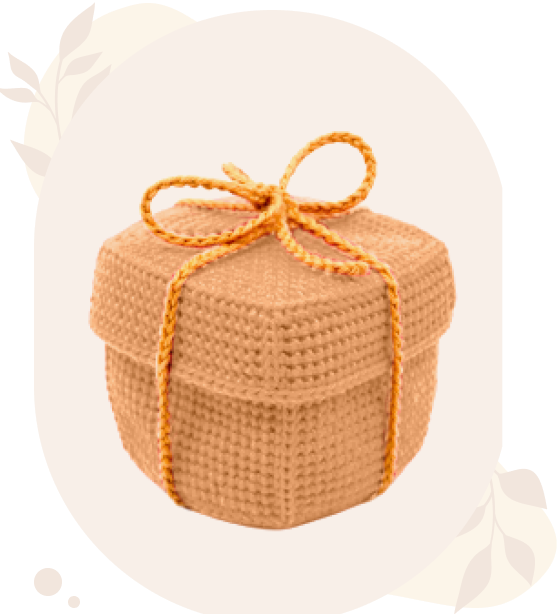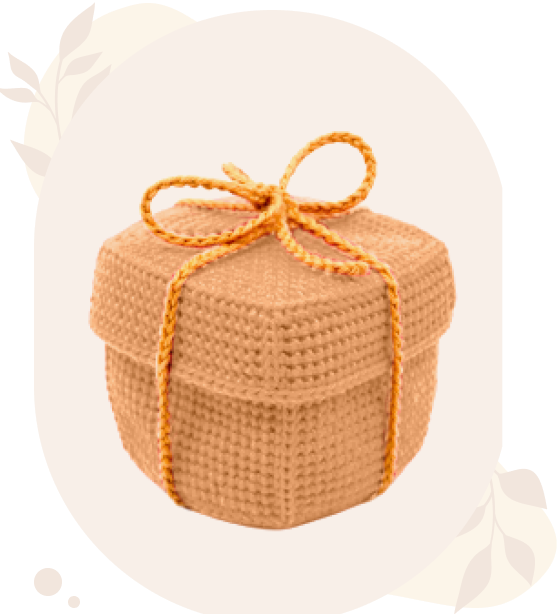 Extra surprises
to add a touch of excitement
to your creative journey!


How It Works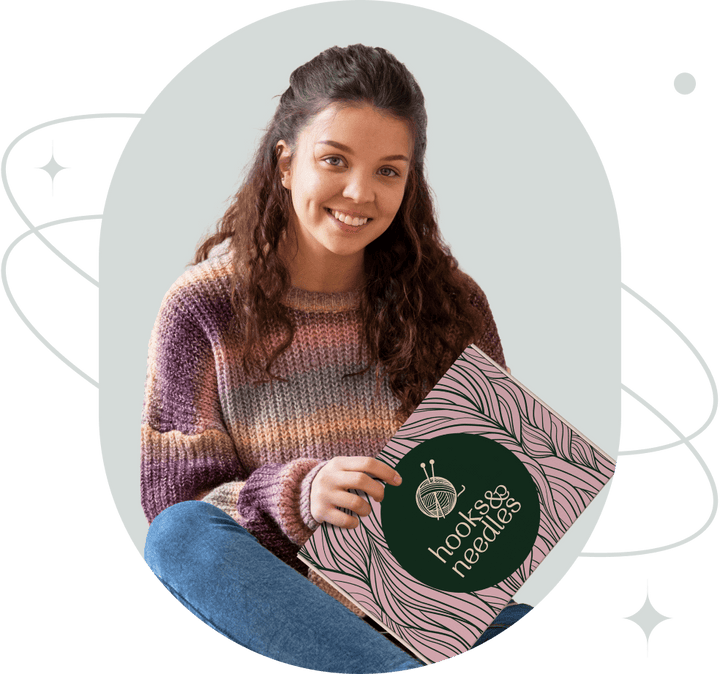 You Subscribe
Choose between the knitting or crocheting box & get one full DIY project delivered straight to your doorstep, every month!


Subscribe today and get your 1st box in the next 2–6 days!
After that, each box will be shipped on the 7th of the month.
Cancel anytime – no yarns attached.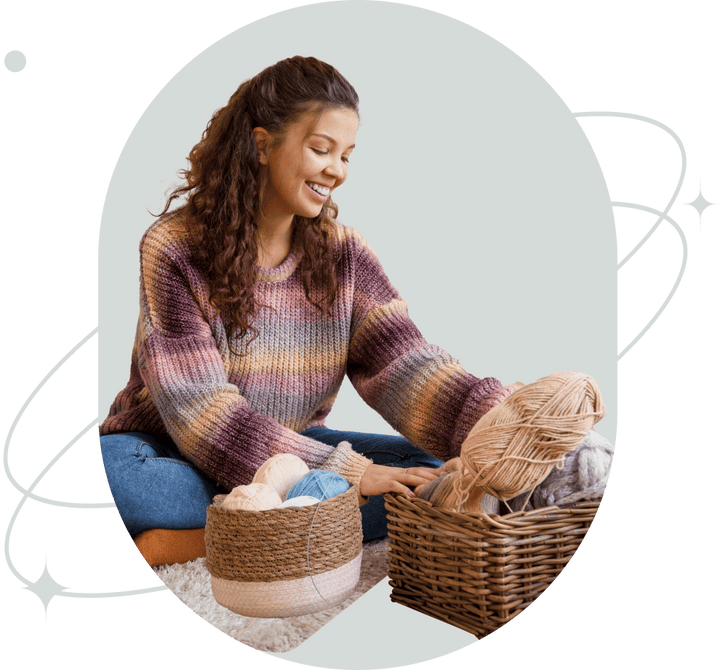 We Curate
Sit back, relax as we put together a combination of unique yarns & projects you won't find anywhere else:


2-4 premium yarns custom ordered from Italy & Portugal.
Monthly magazine featuring patterns & detailed instructions for all skill levels.

Craft supplies to create your own masterpieces.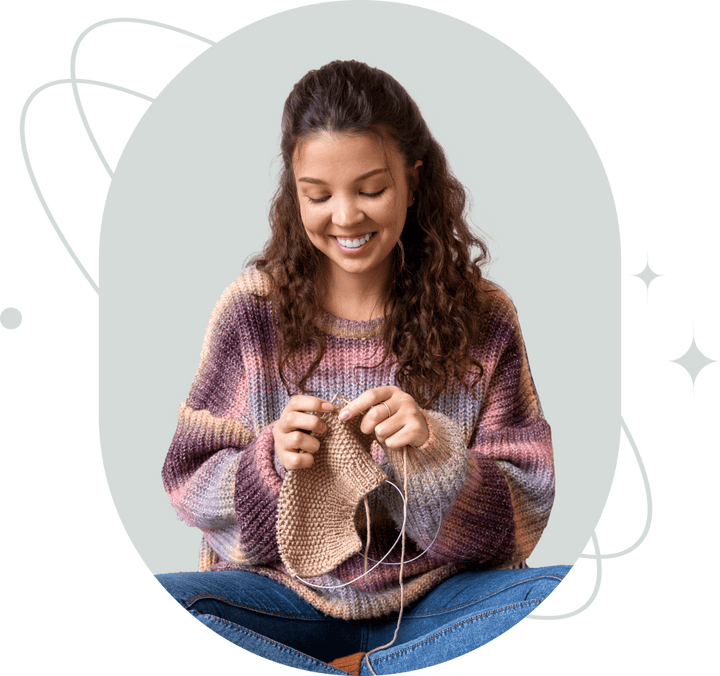 You Create
It's time for some crafting fun! Unlock your imagination with exciting projects tailored to your level & get ready to:


Create beautiful & useful pieces with your own hands.
Unleash your creativity & imagination

Relax your mind & keep your hands busy.
Make handmade treasures to gift your loved ones or keep to yourself!
Our team is ready to answer all your questions.
24/7 Customer Support
Easy & Free Returns
100% Satisfaction Guarantee
CONTACT US
Sign Up To Get
10% Off Your First Order!
Hooks & Needles
Subscription Box
Receive a handpicked selection
of high-quality yarns & other crafting supplies brought to you straight from Italy & Portugal, every month. Plus, have fun with short & exciting projects tailored to your skill level!

Unwind, create, learn new skills and
share handmade gifts with the most heartwarming projects – from fluffy hats
to the cutest pot holders.
Subscribe Now
Hooks&Needles On Instagram
Why You'll Love It
Get a monthly dose of premium knitting or crocheting goodies completely hassle-free and for a fraction of the retail price. Every month, get ready to: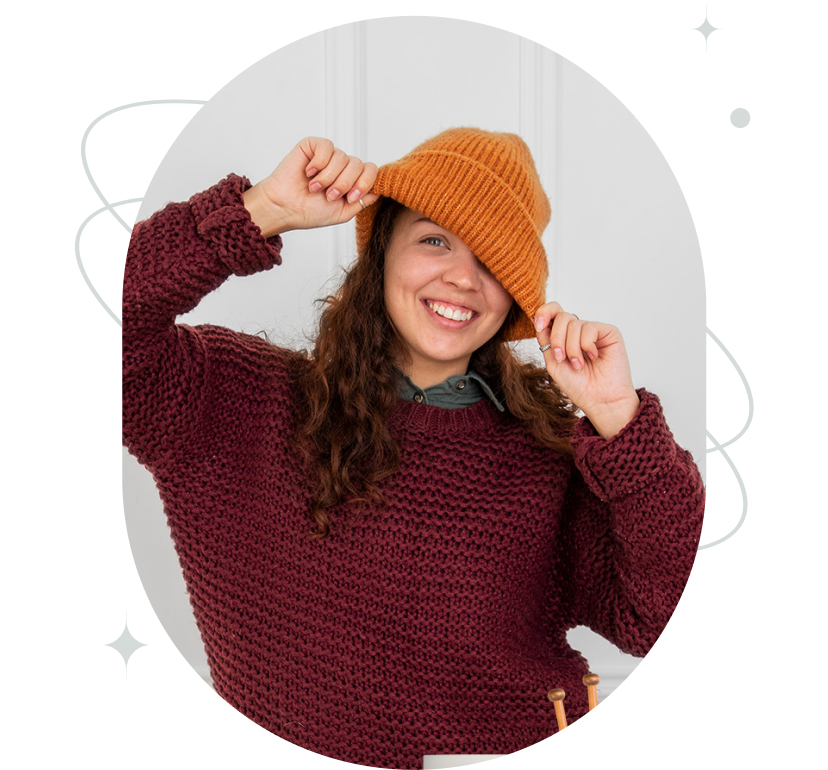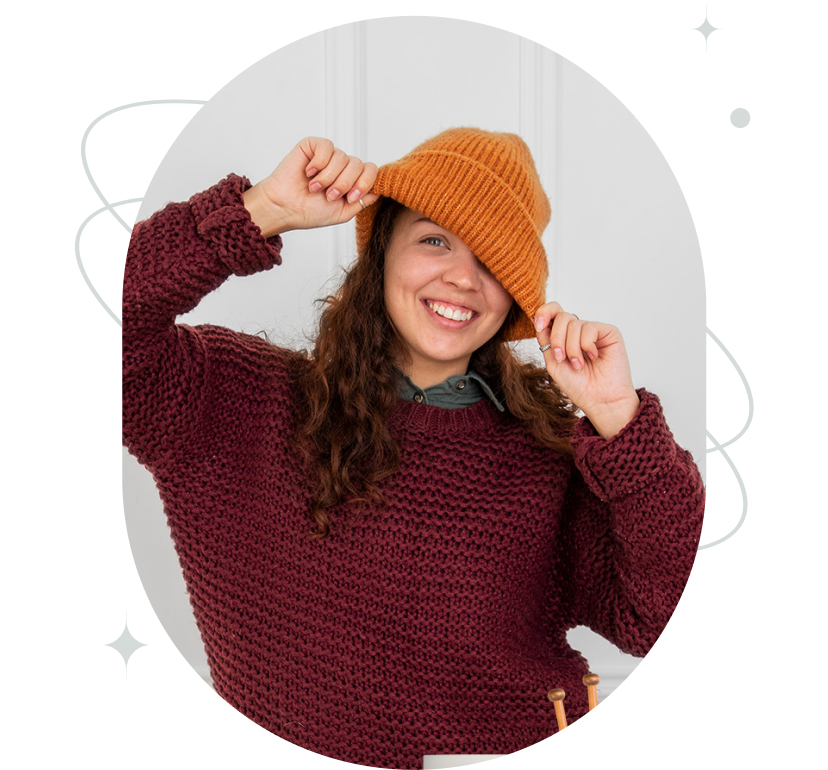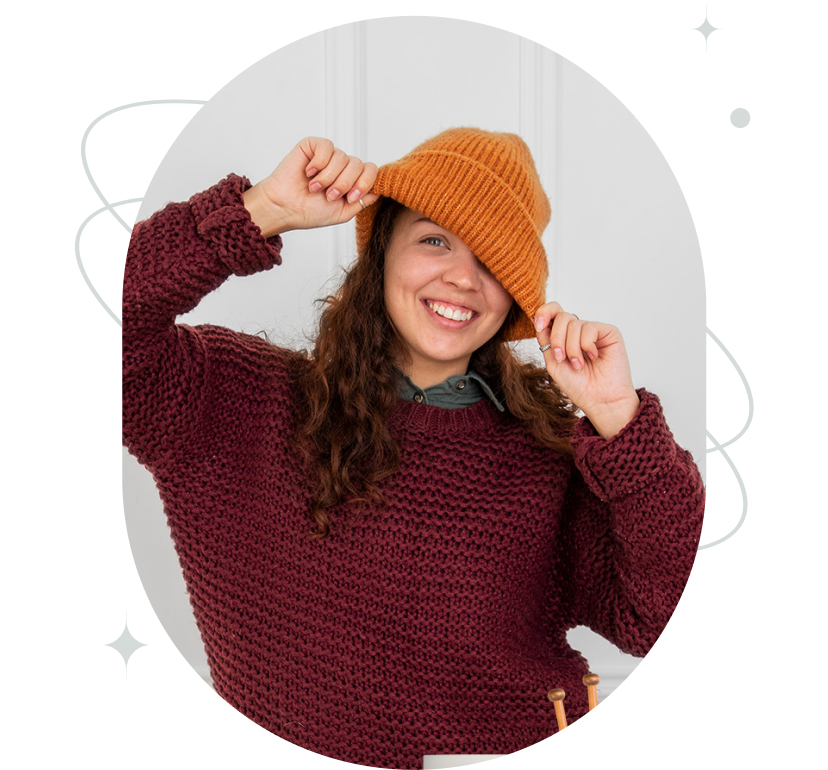 Experience the Joy
of Crafting
Discover the fascinating universe of knitting and crocheting! You will feel happier, calmer, and more fulfilled as you create gorgeous accessories with your own hands.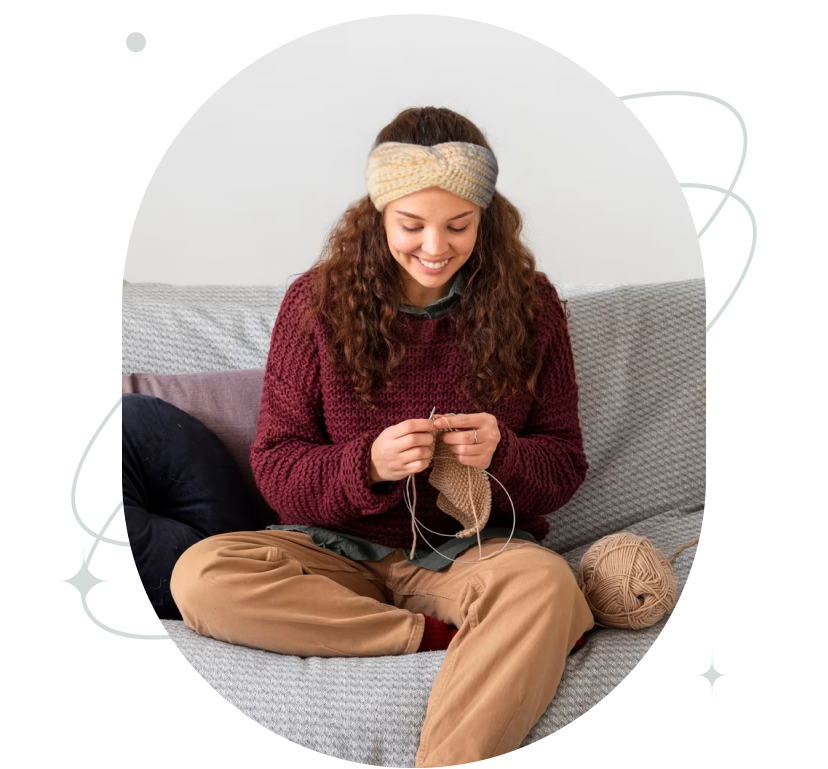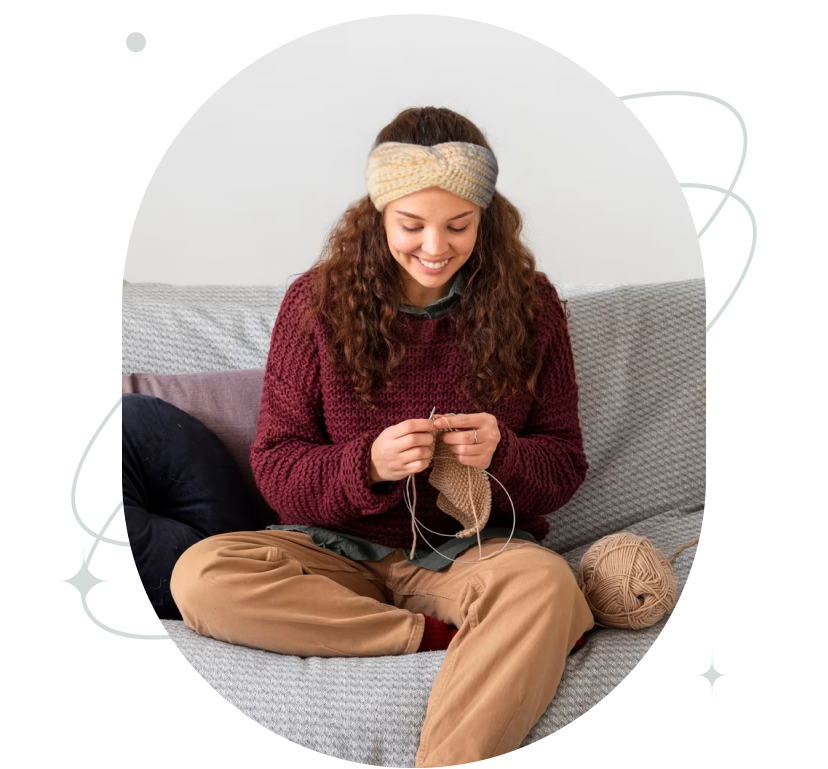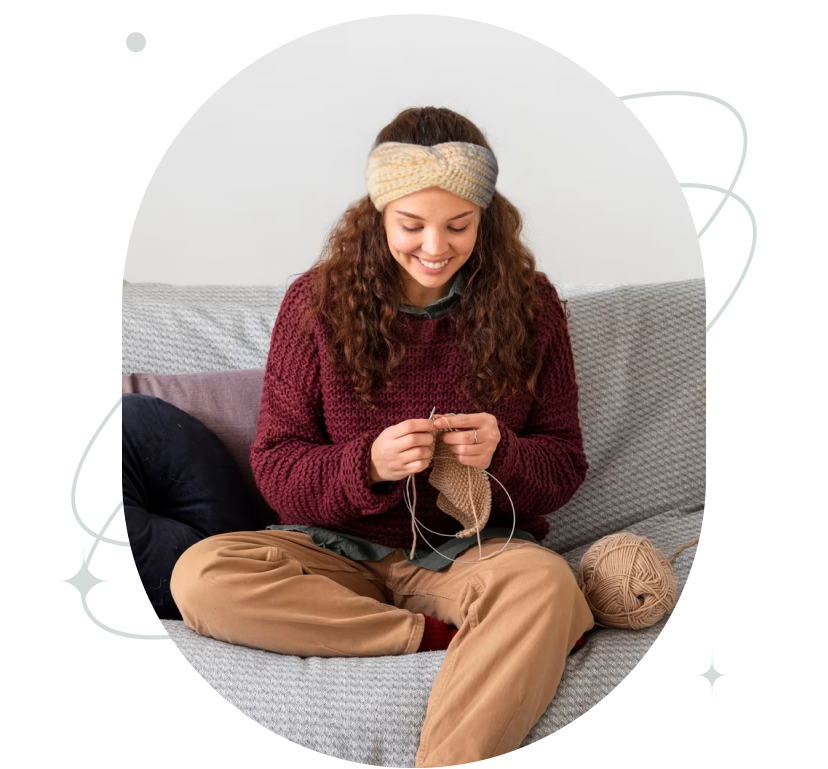 Unlock New
Tricks & Skills
Whether you're just learning needlework or you've been at it for years, our box fits all levels. Learn new techniques & tricks with projects that perfectly match your skills!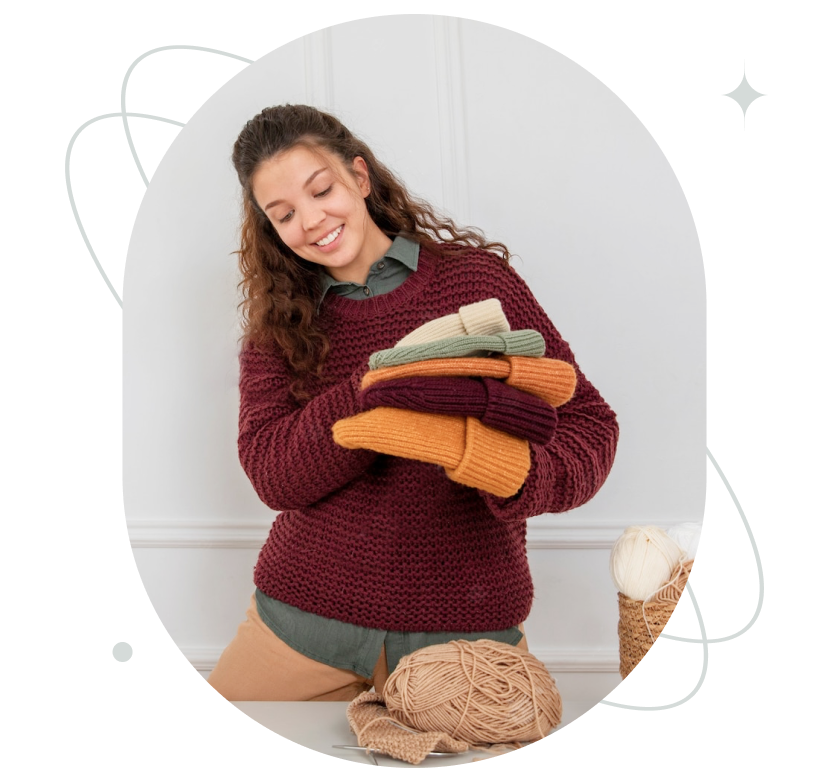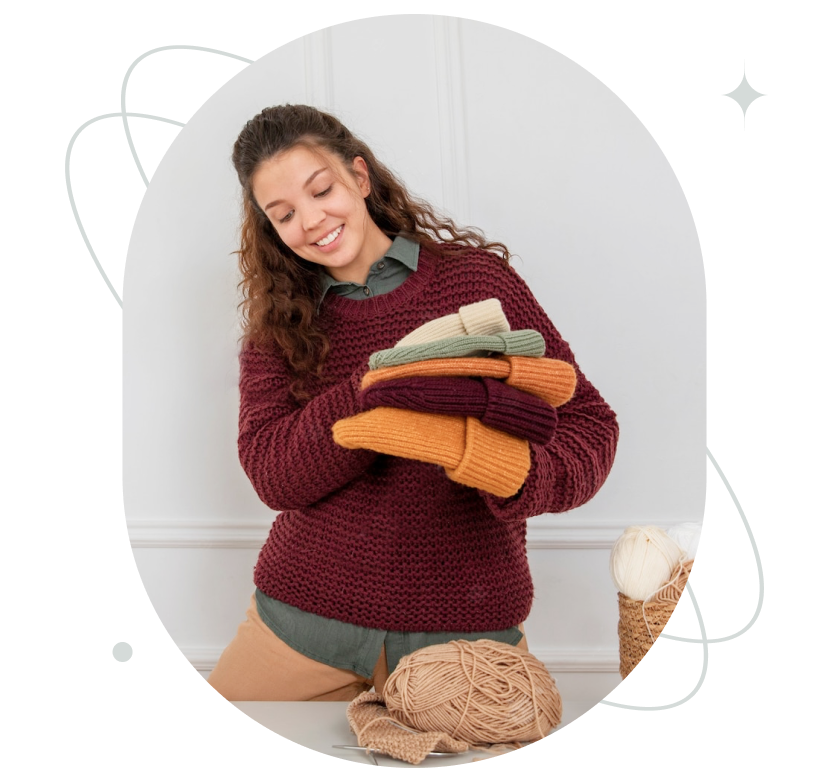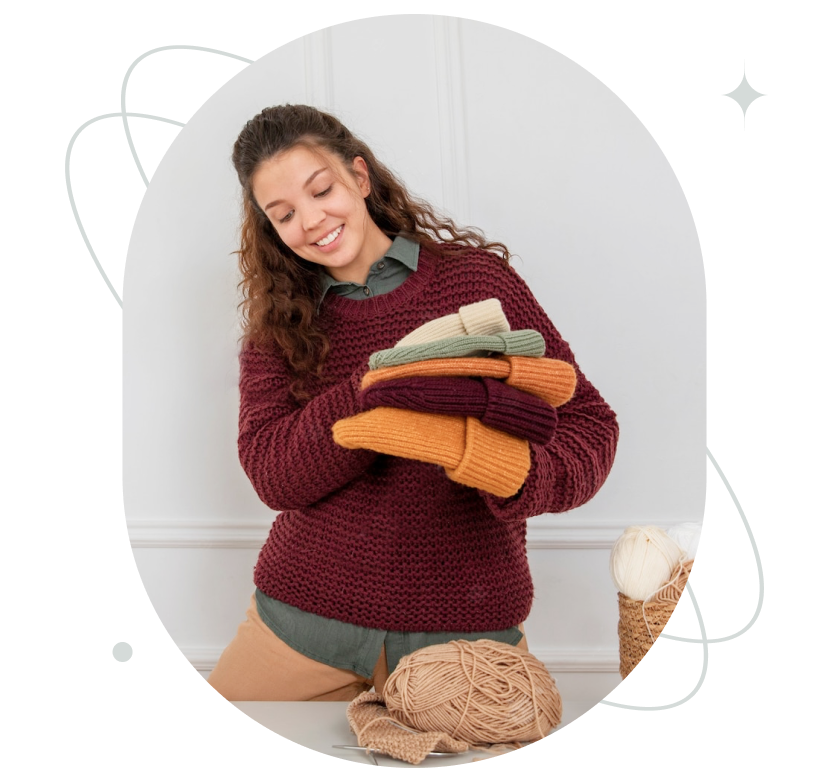 Share
Your Love
Pamper your loved ones with handmade gifts crafted with love. Watch their faces light up as you treat them to one-of-a-kind treasures that show how much you care about them.
More And More
People Are Loving It!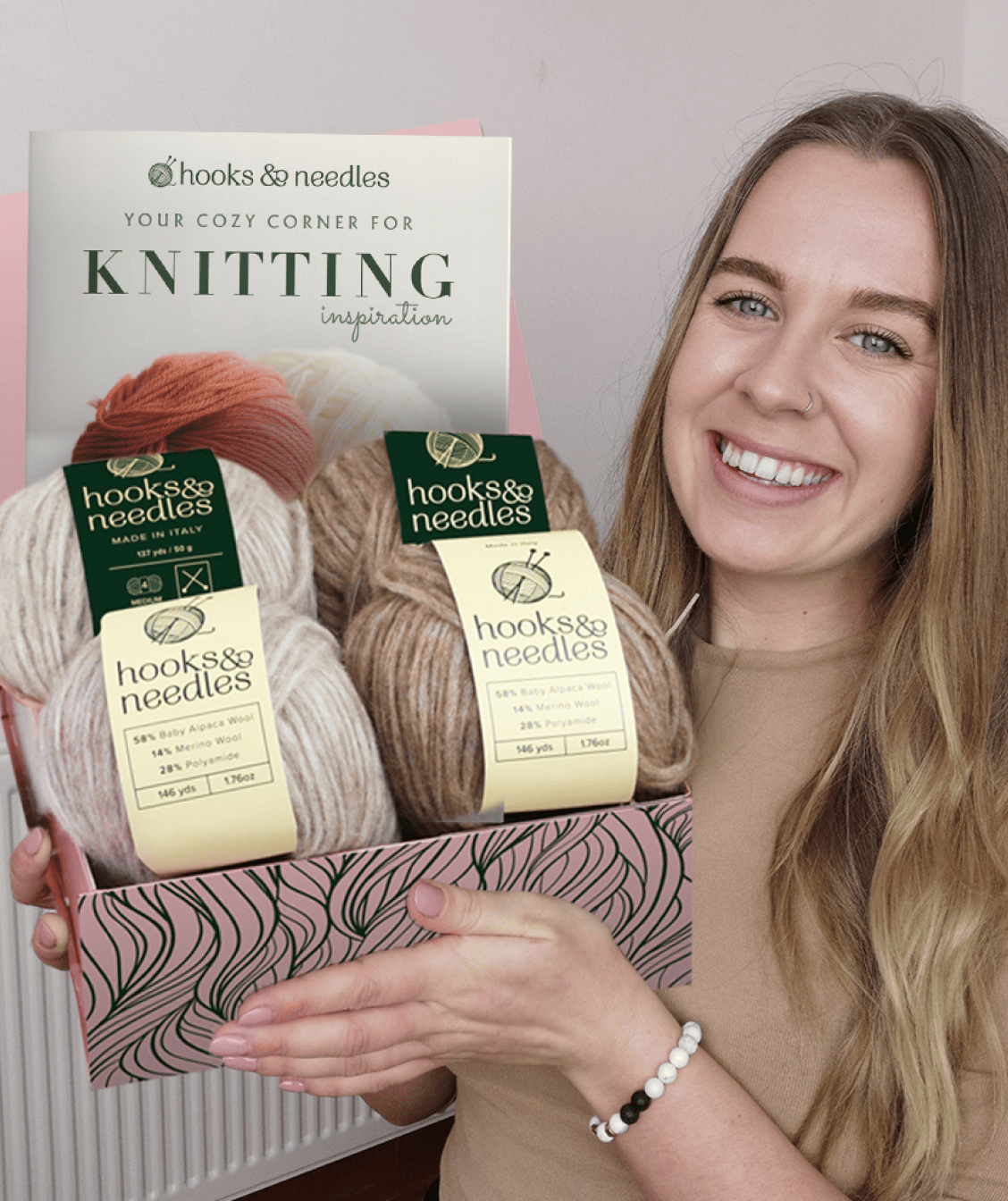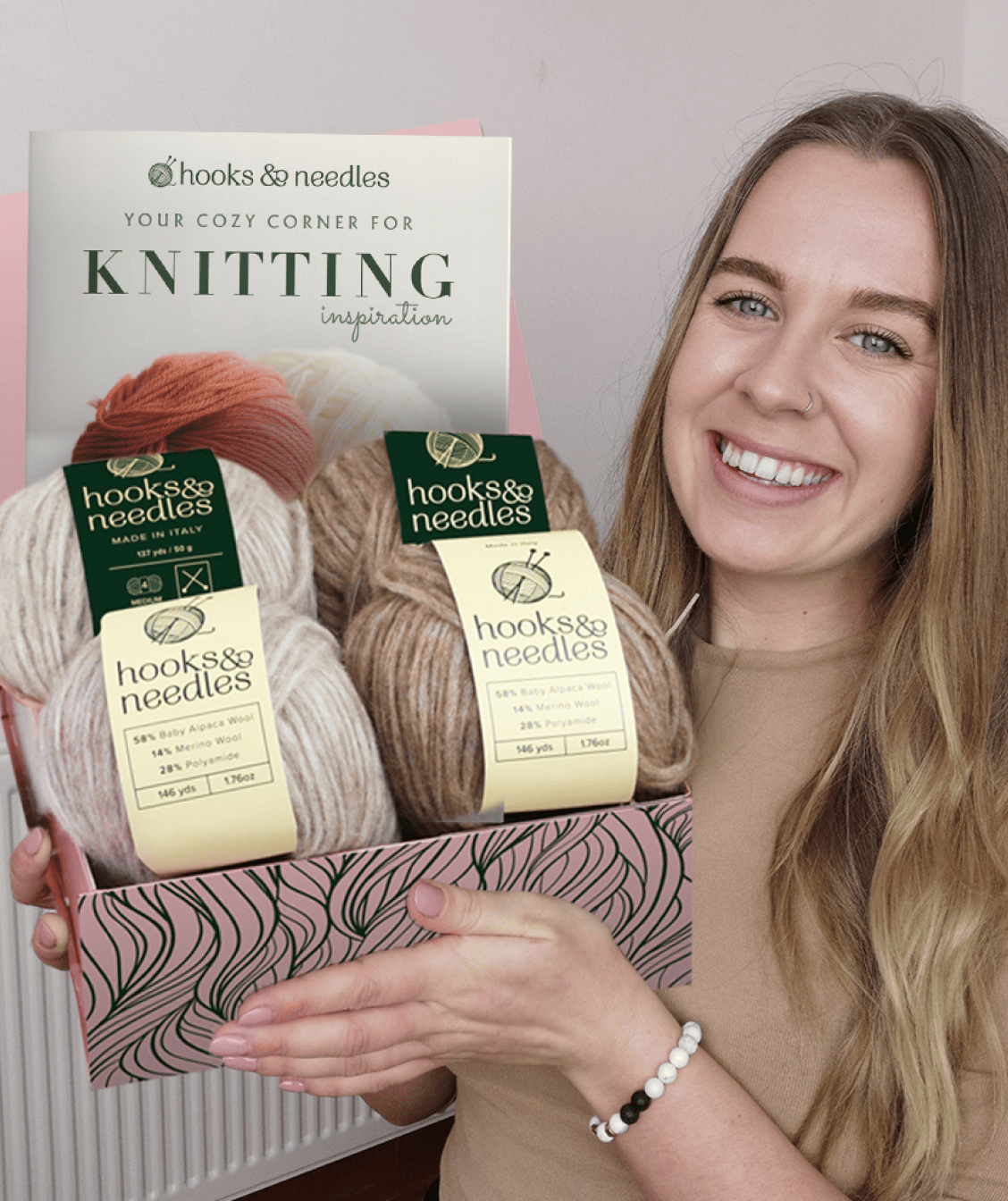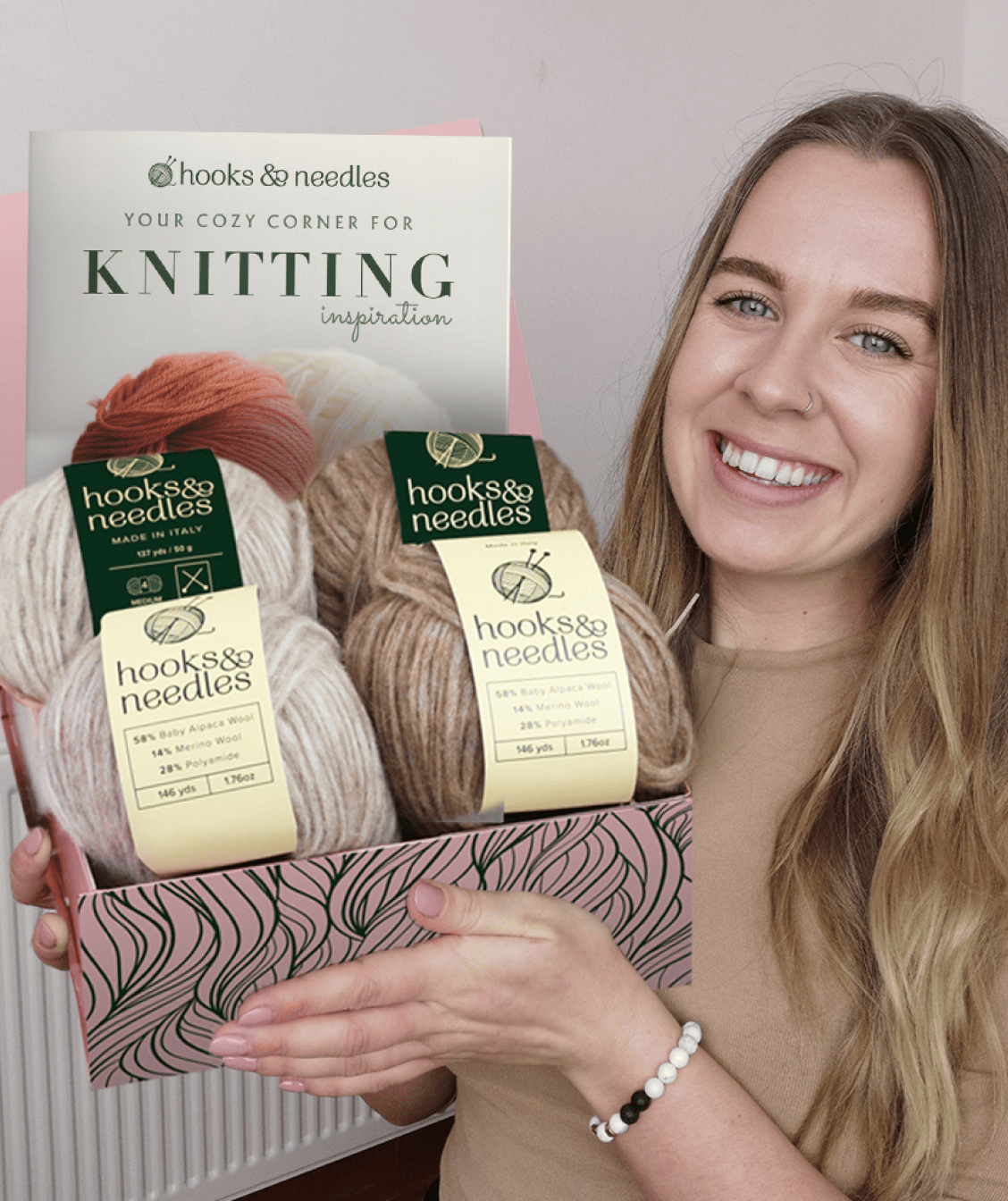 Sarah L.
"Got my mom Hooks & Needles subscription for her bday, and she's loving it!!! 🌸 She's always excited about her new projects every month. Best gift idea ever!"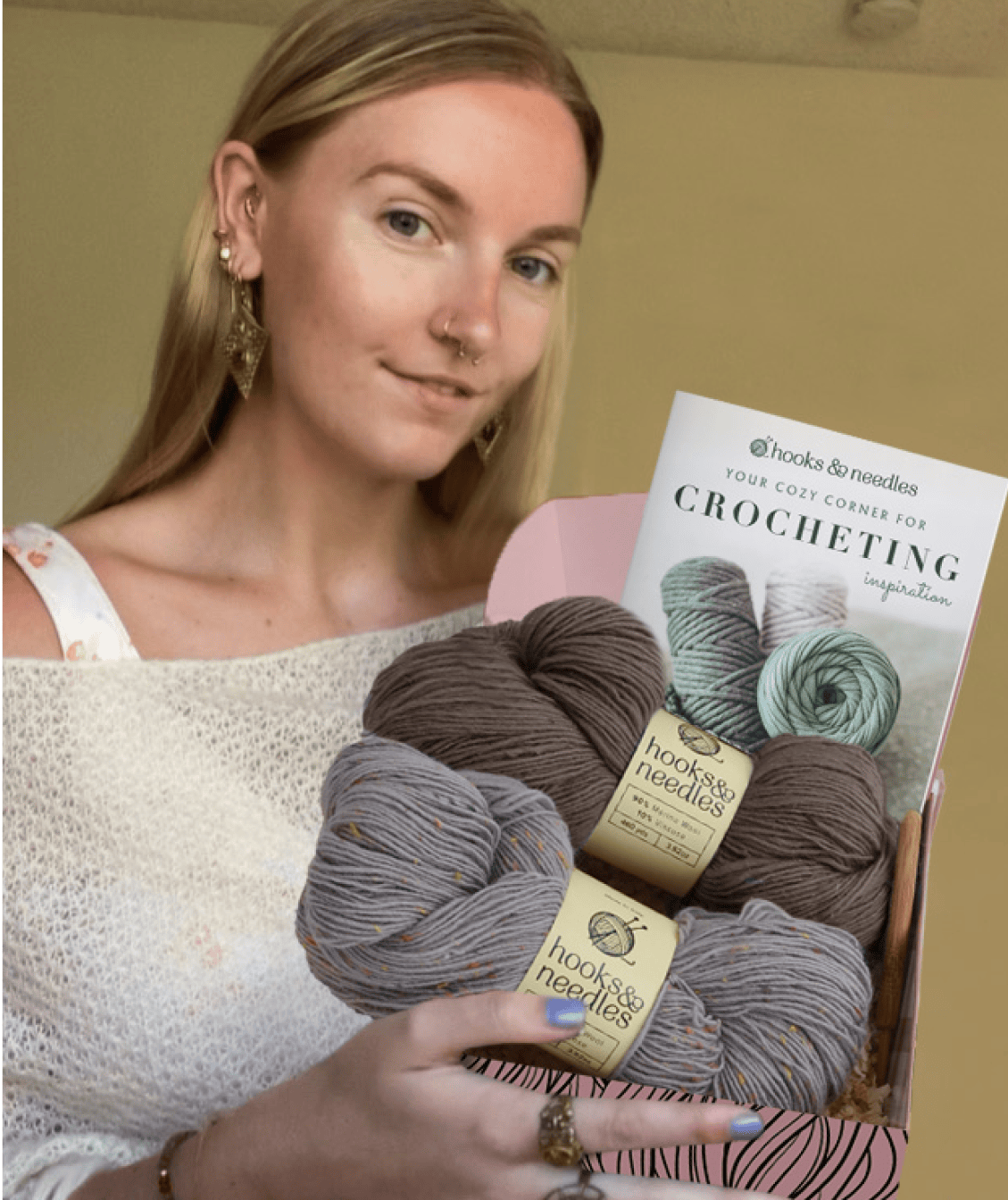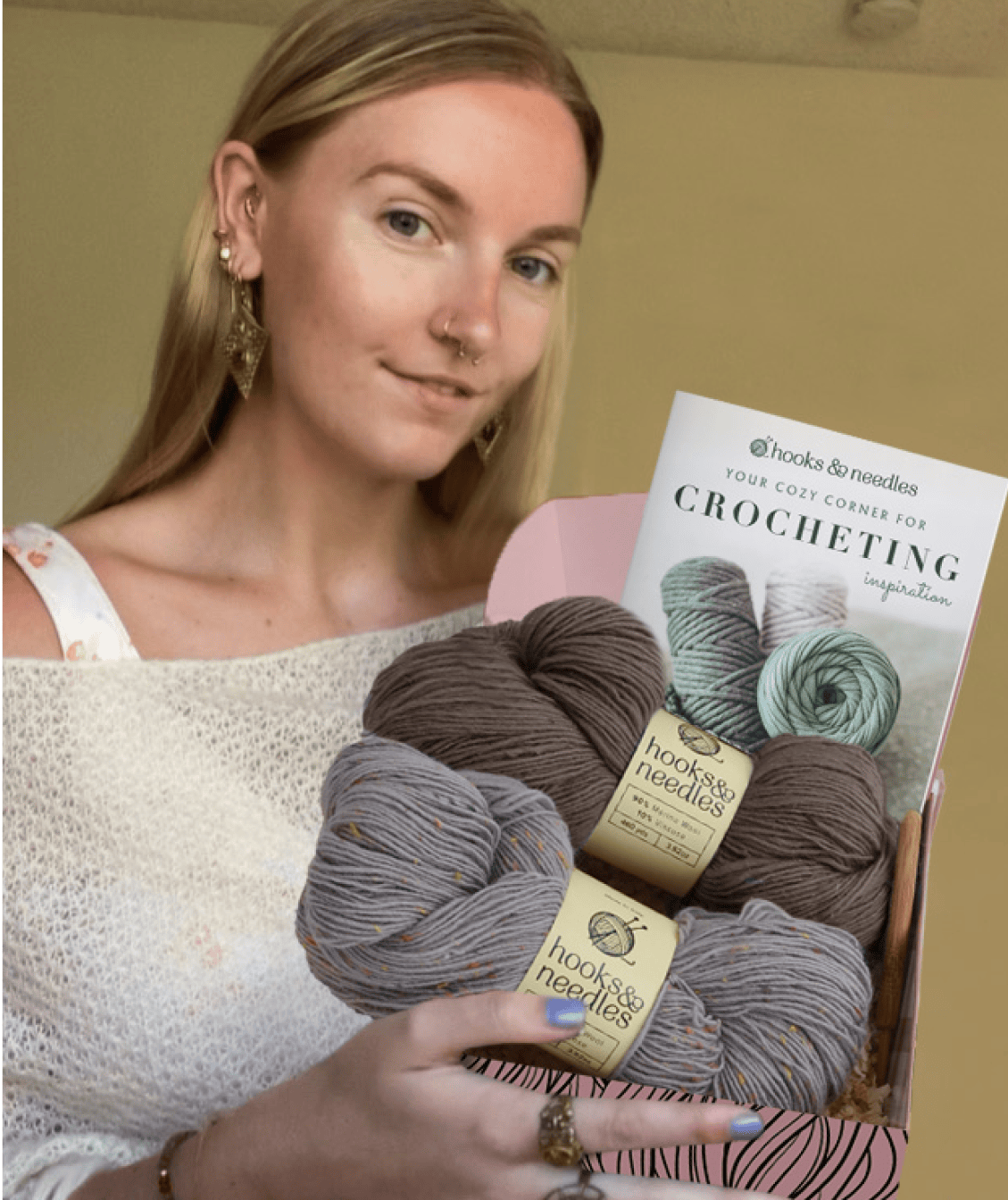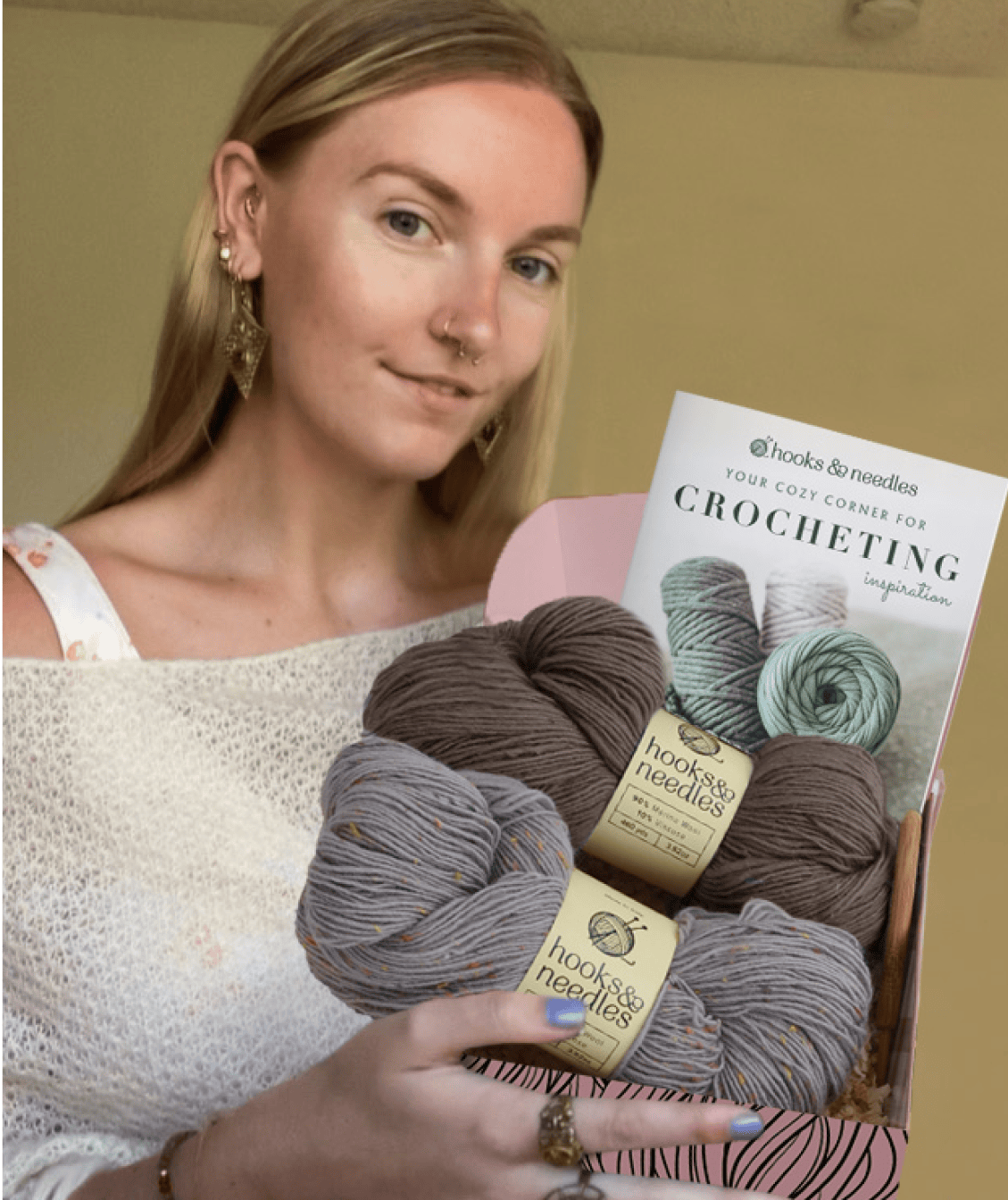 Michelle M.
"I was new to knitting, and Hooks & Needles made it so easy to get started.. Now I'm super confident with my skills, I feel like I can take on any project! I just made a beautiful set of gloves"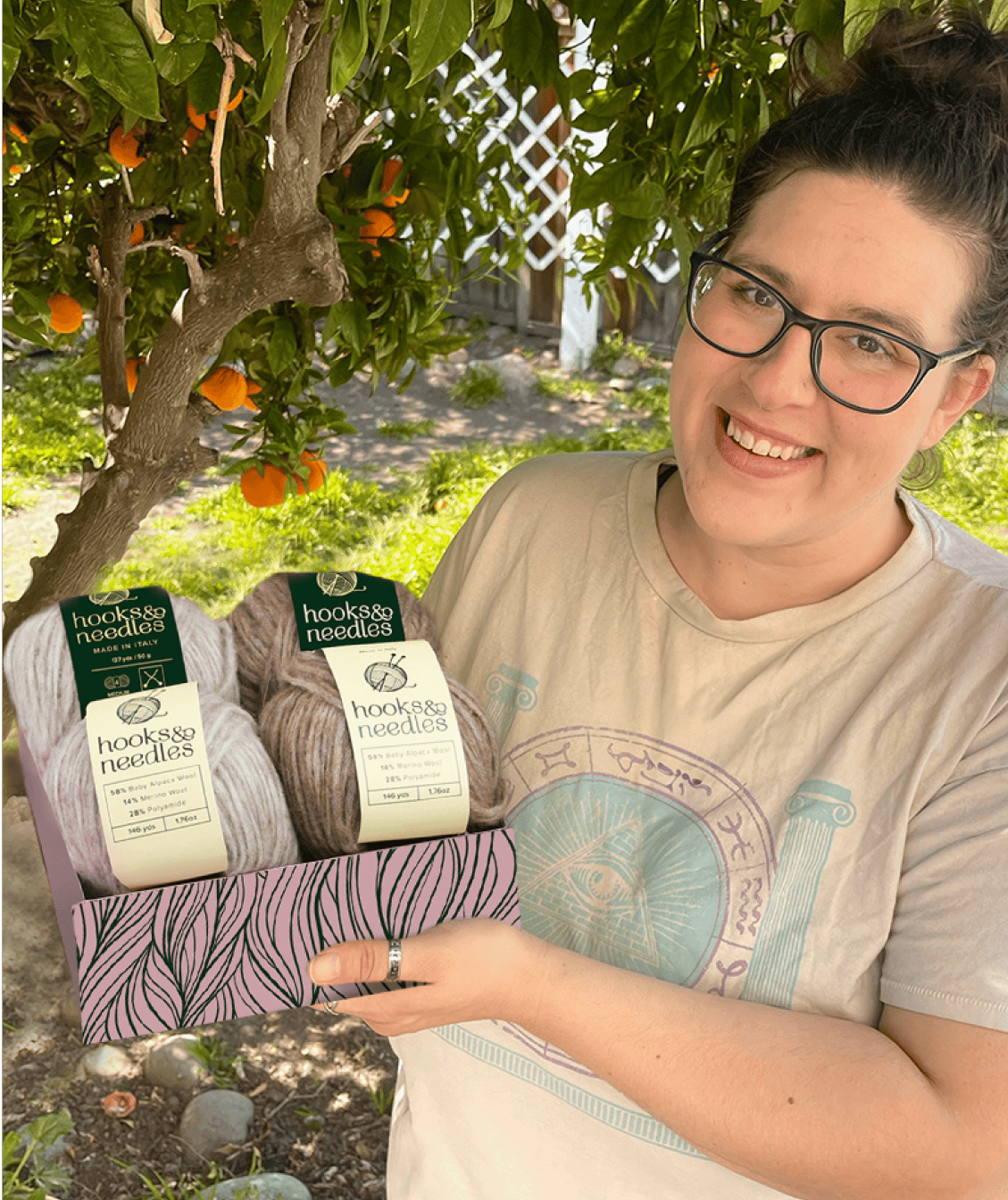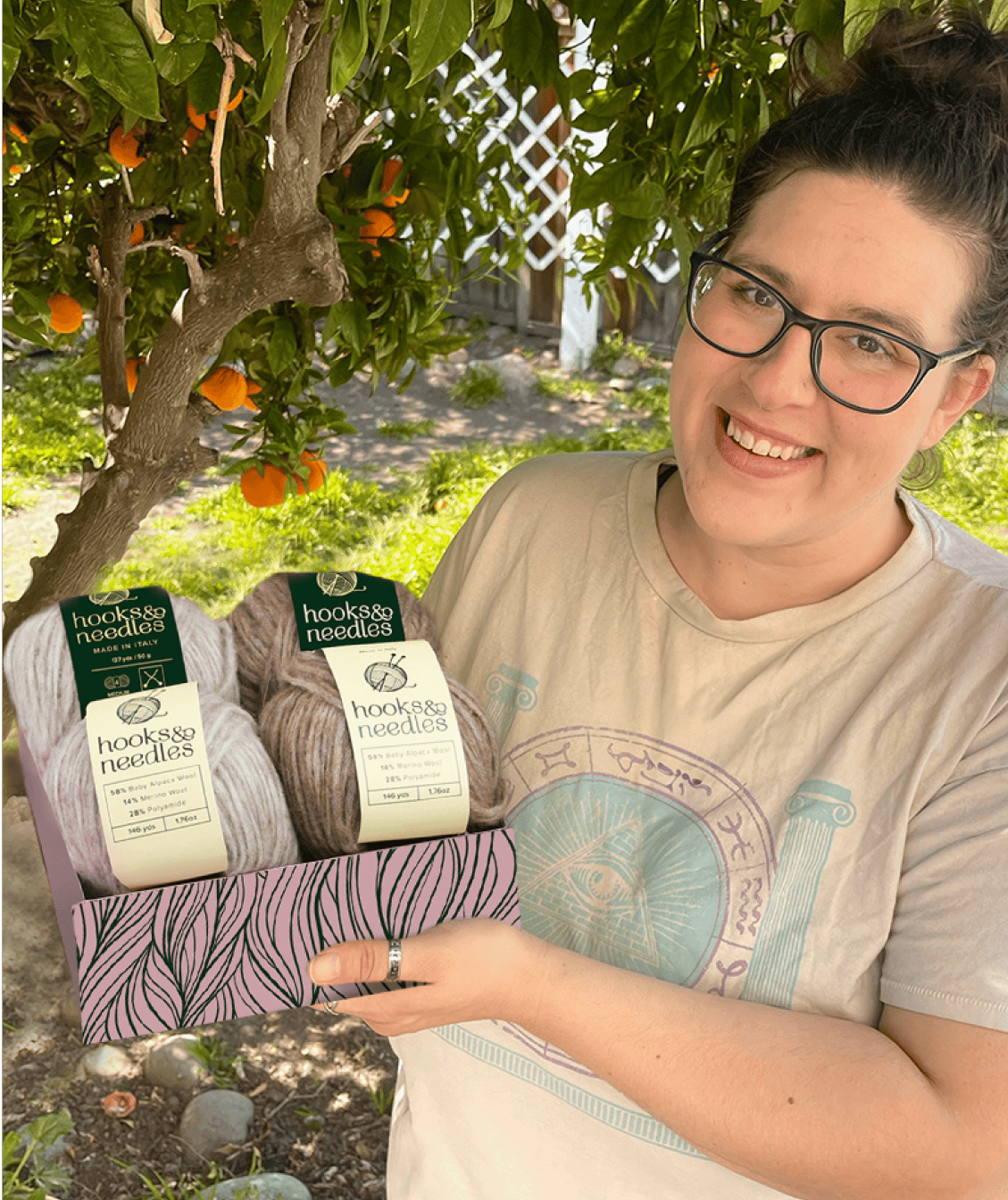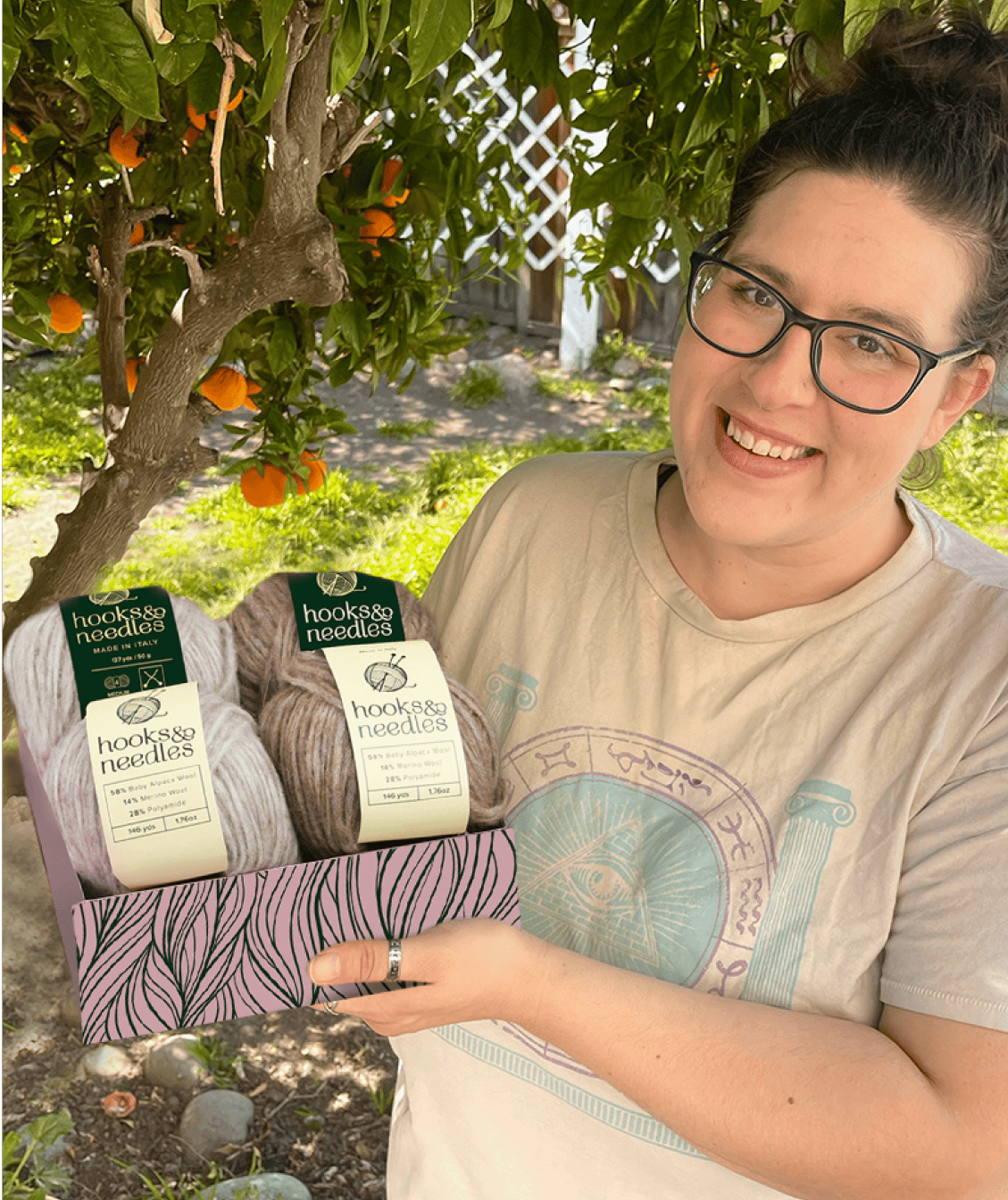 Carrie S.
"The yarns are so smooth and the patterns are easy to follow without getting lost. So perfect for a newbie knitter like me!"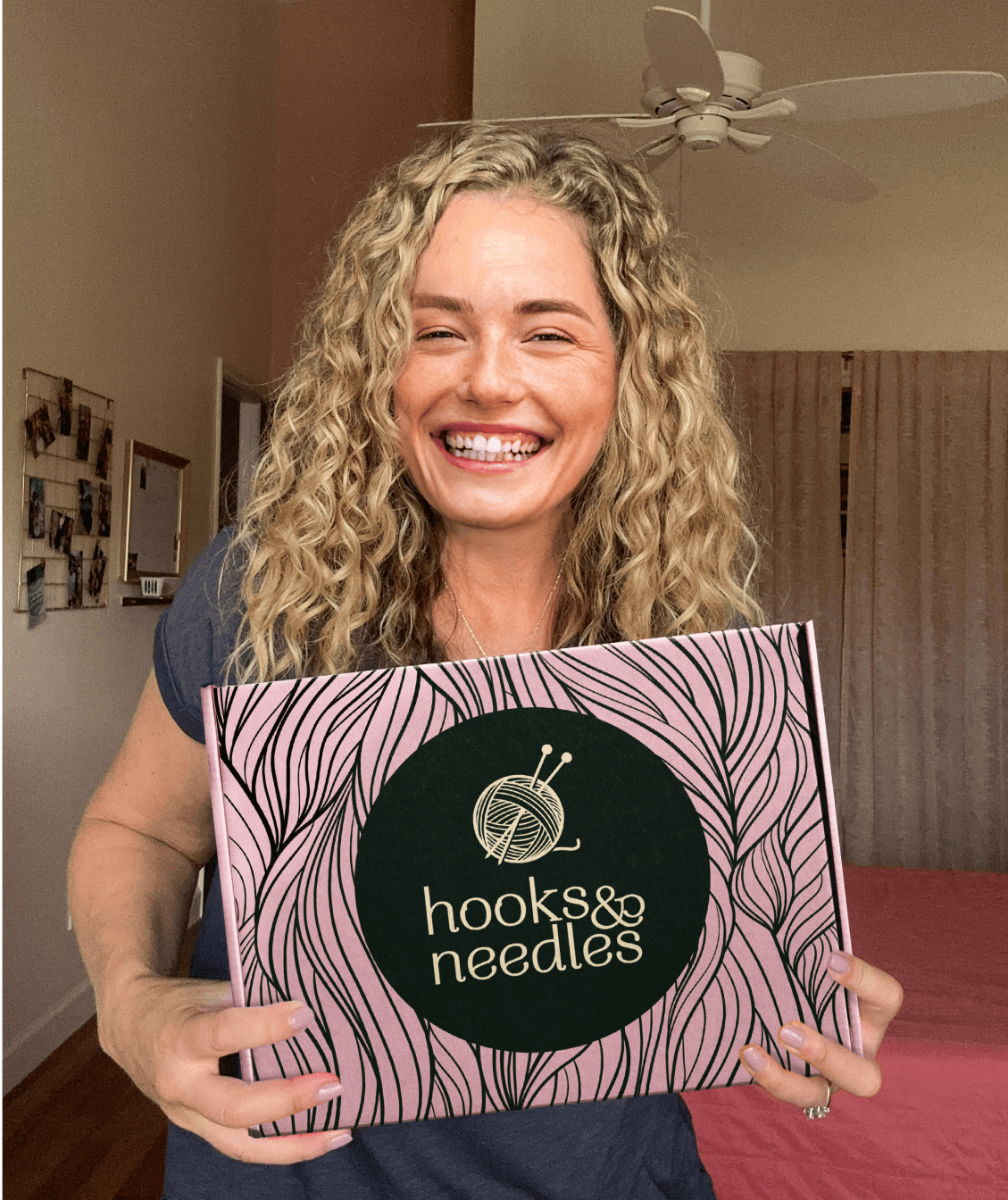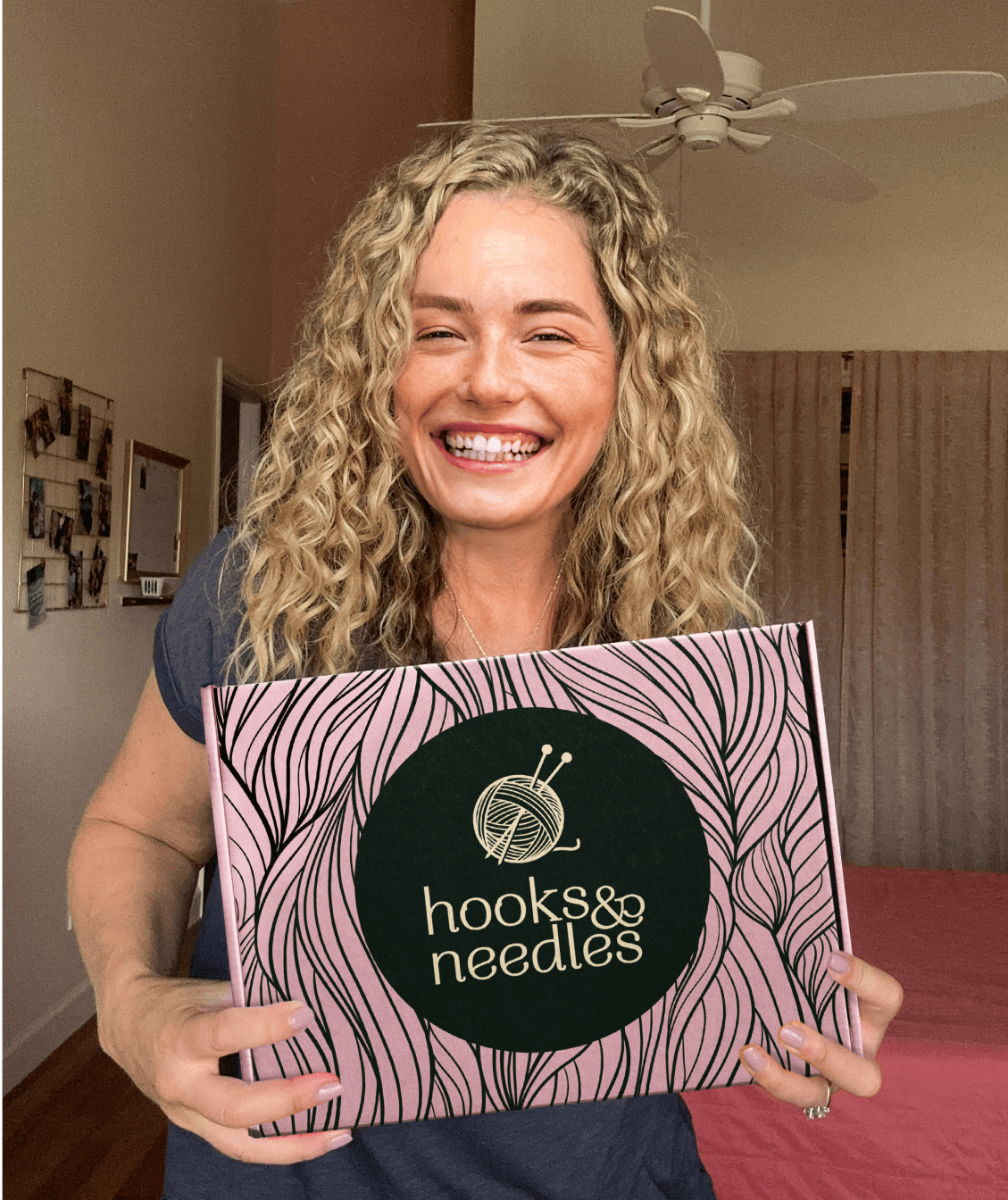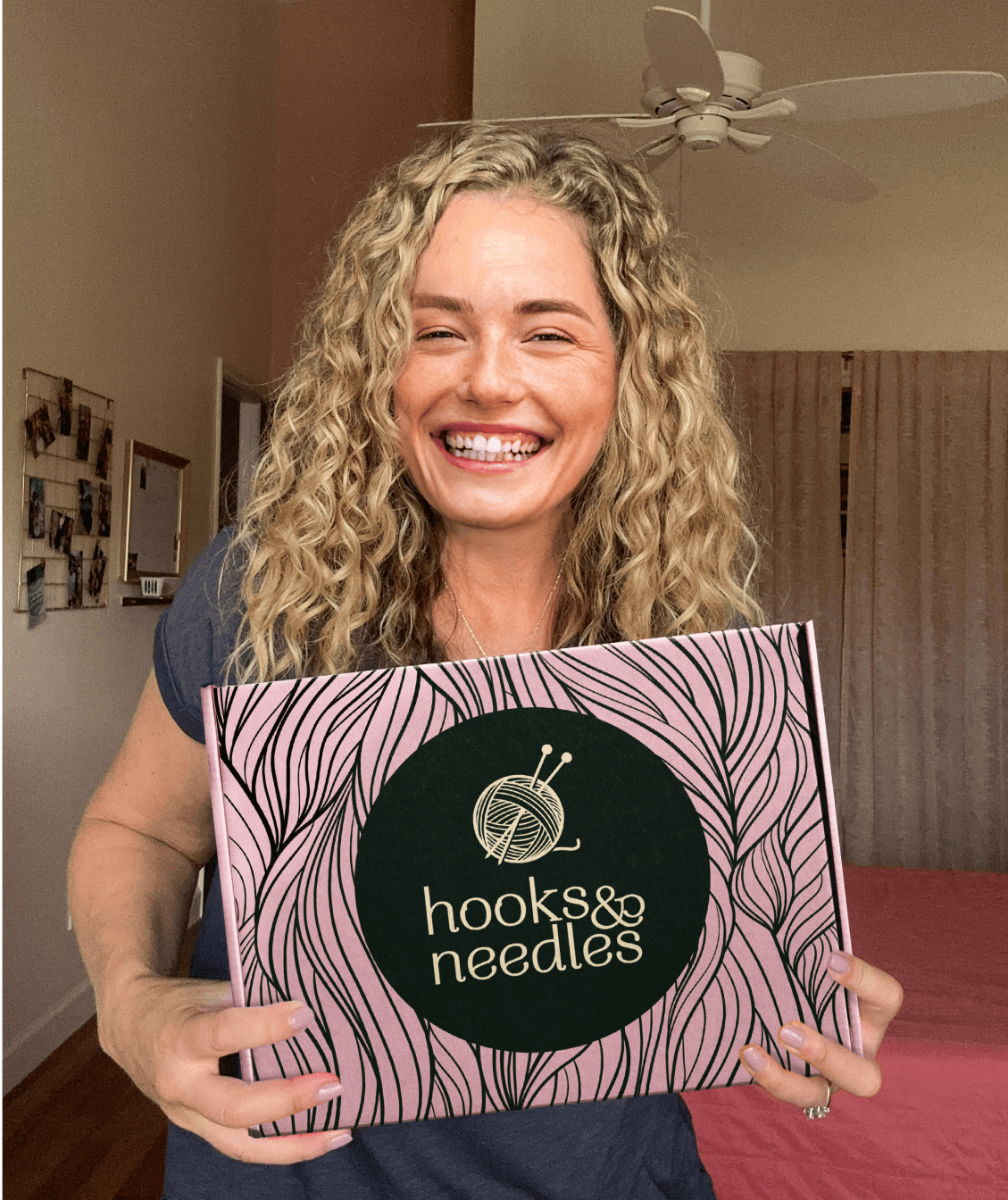 Mary A.
"My therapist recommended knitting to cope with my anxiety and it's been
helping me alot. I just got
my 4th box! 😊"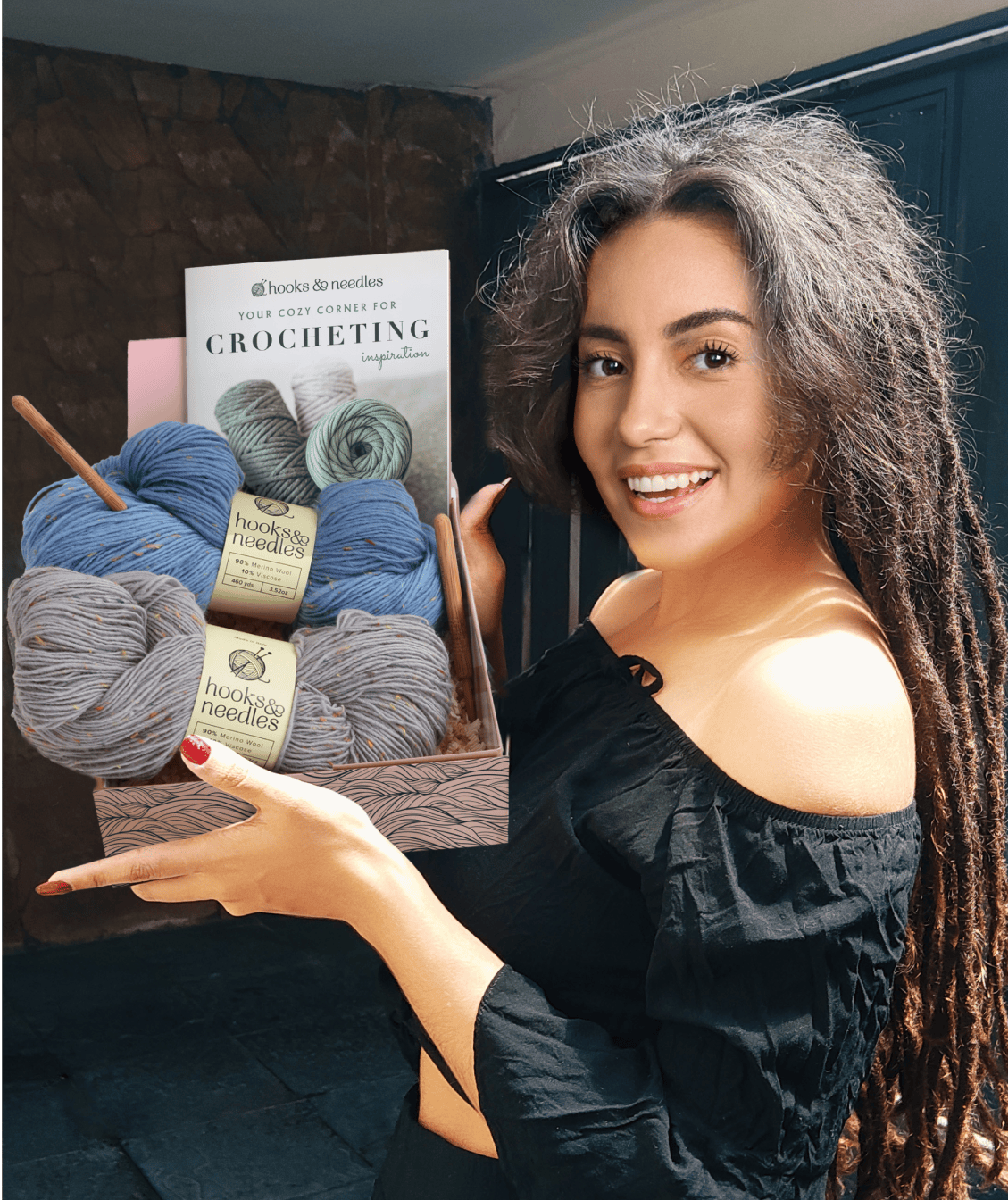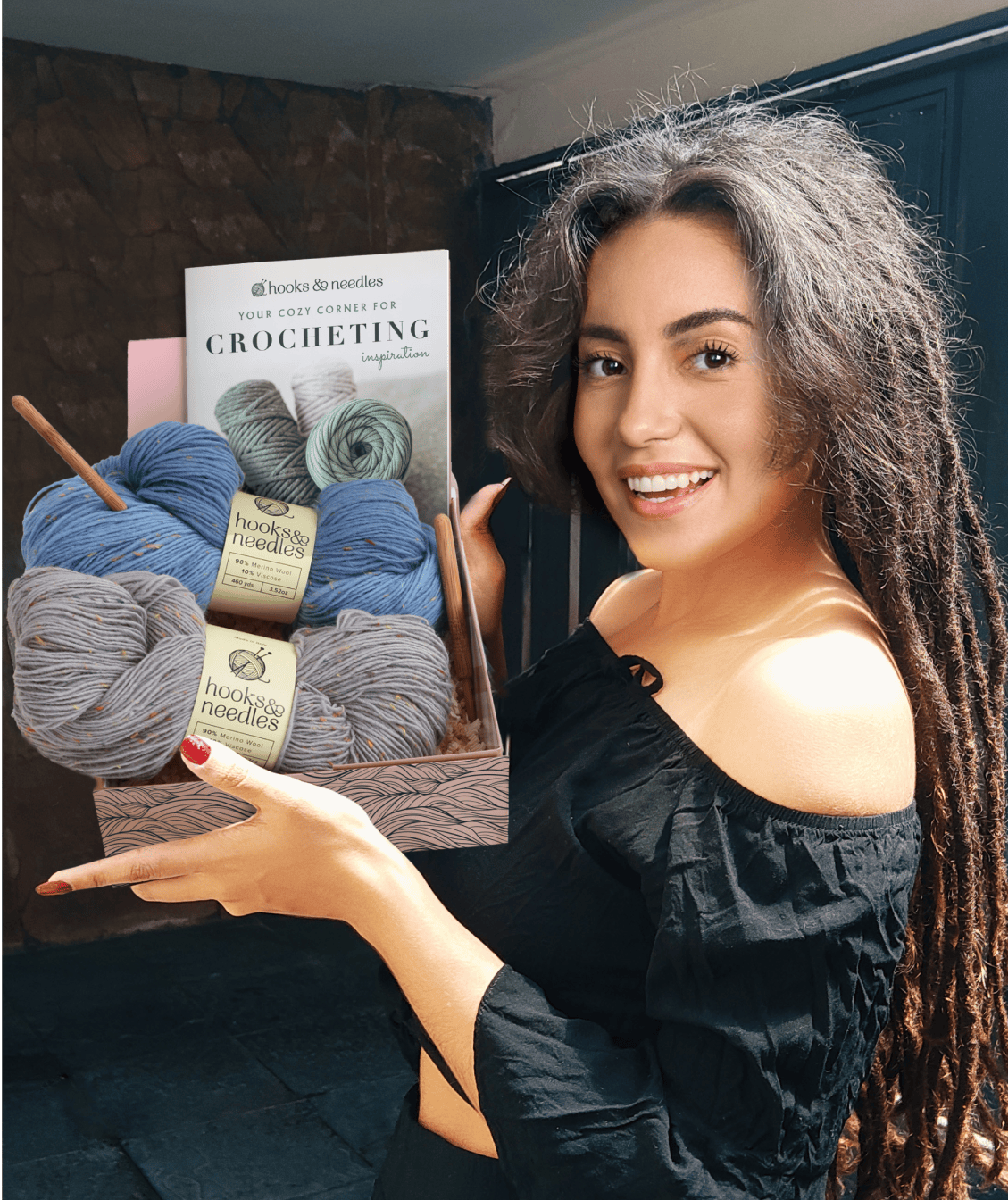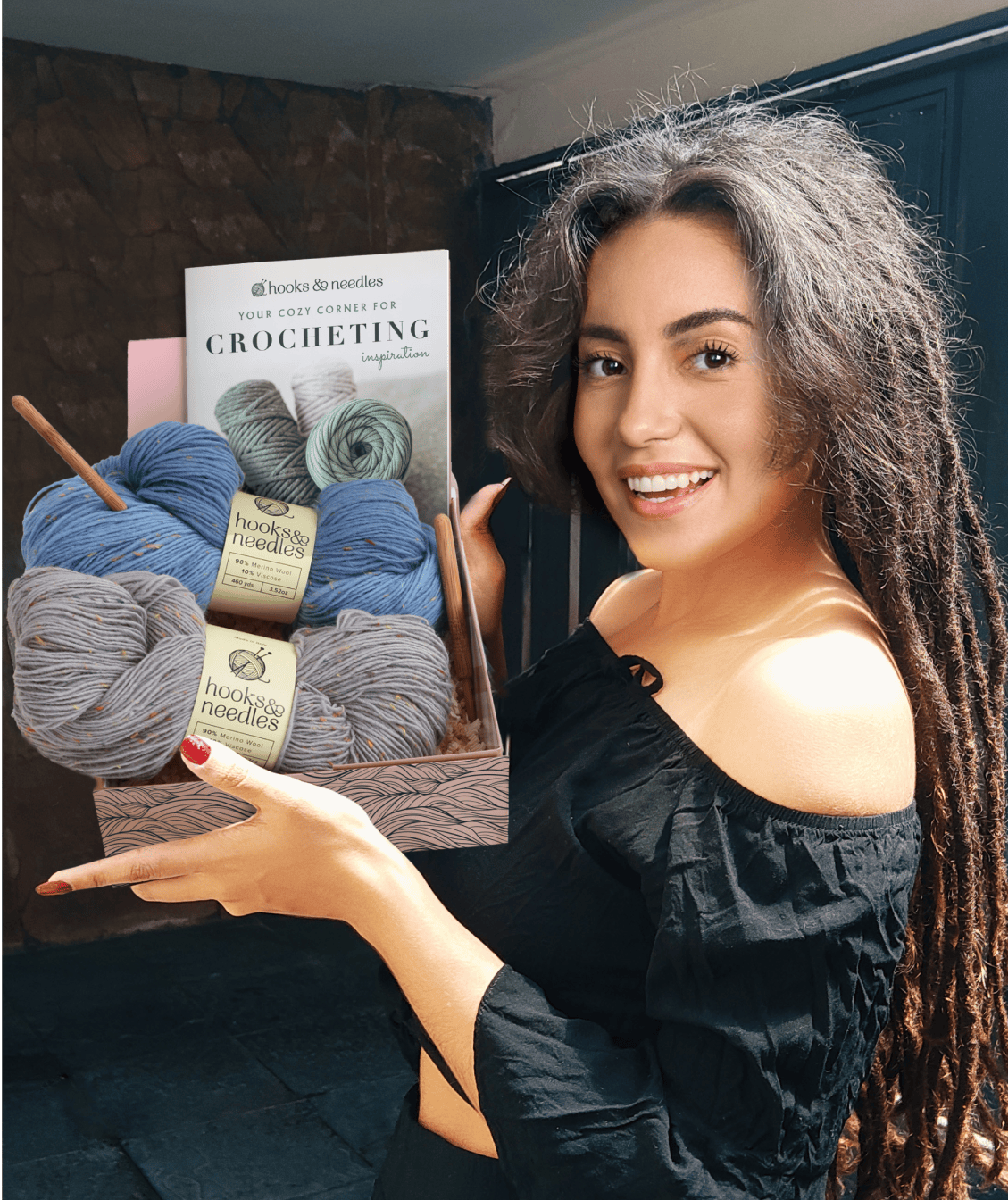 Laura M.
"As a busy mom, I love how Hooks & Needles makes it SO simple to enjoy my hobby. I can finish a project in less than a month, and it's so relaxing!"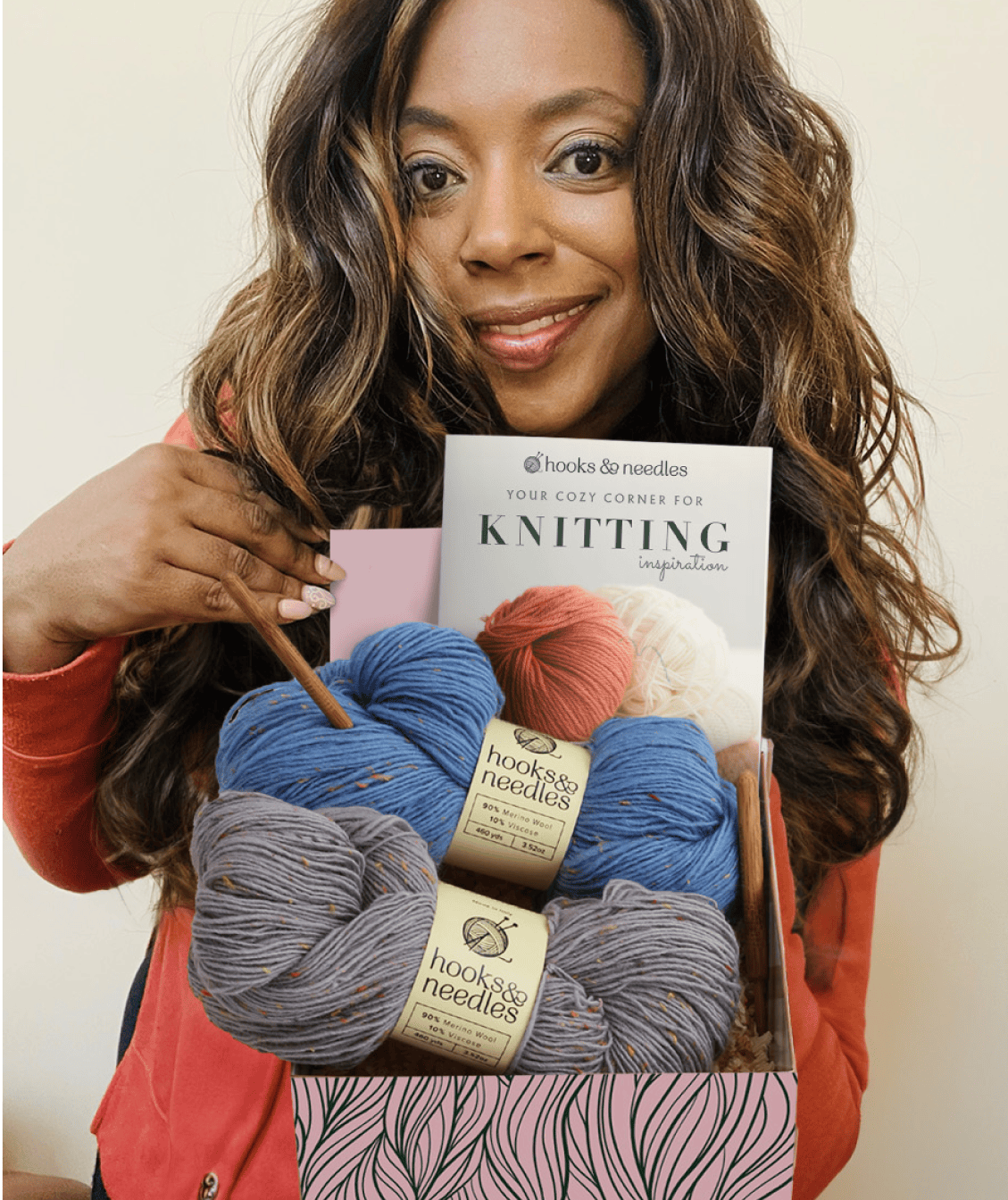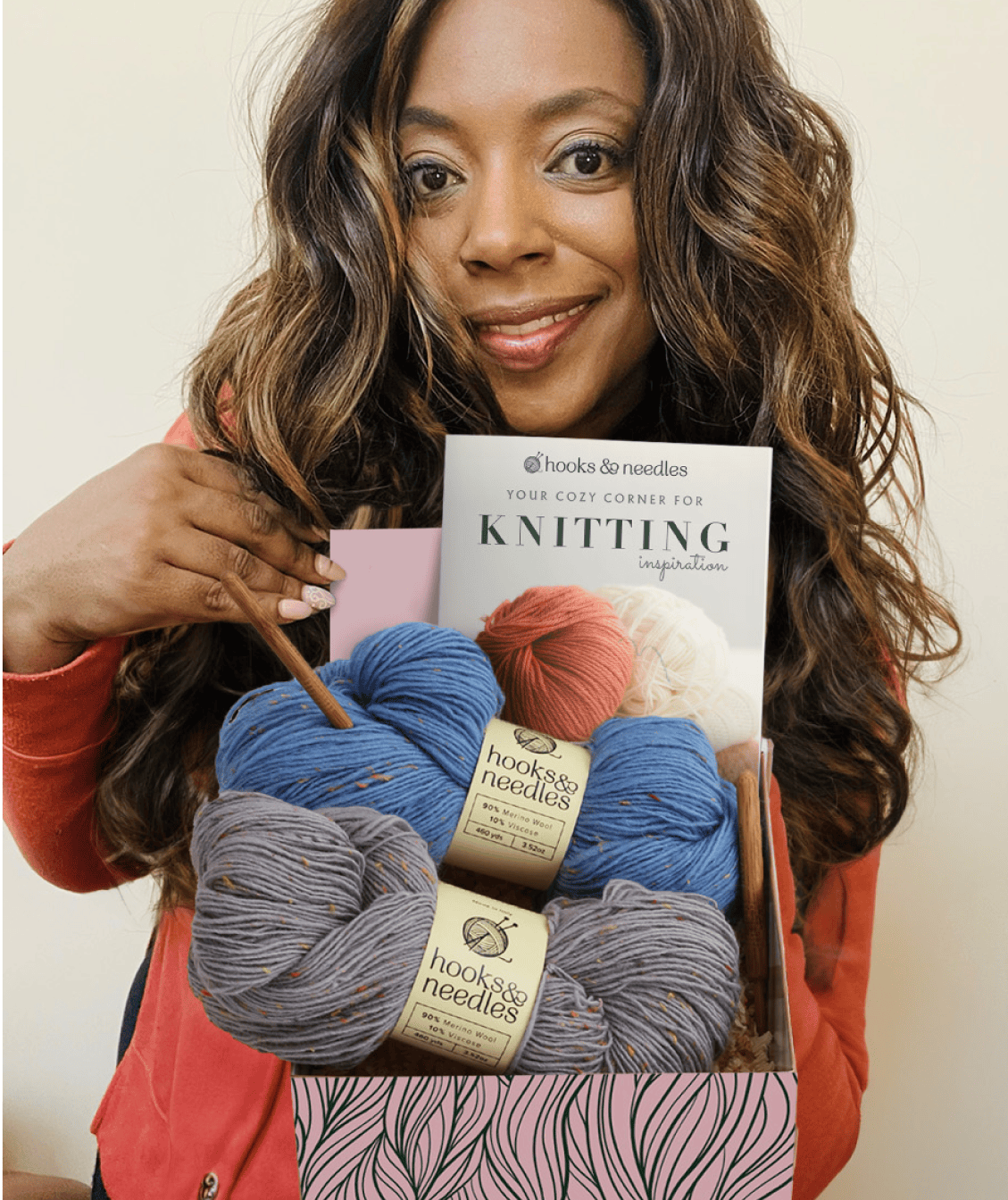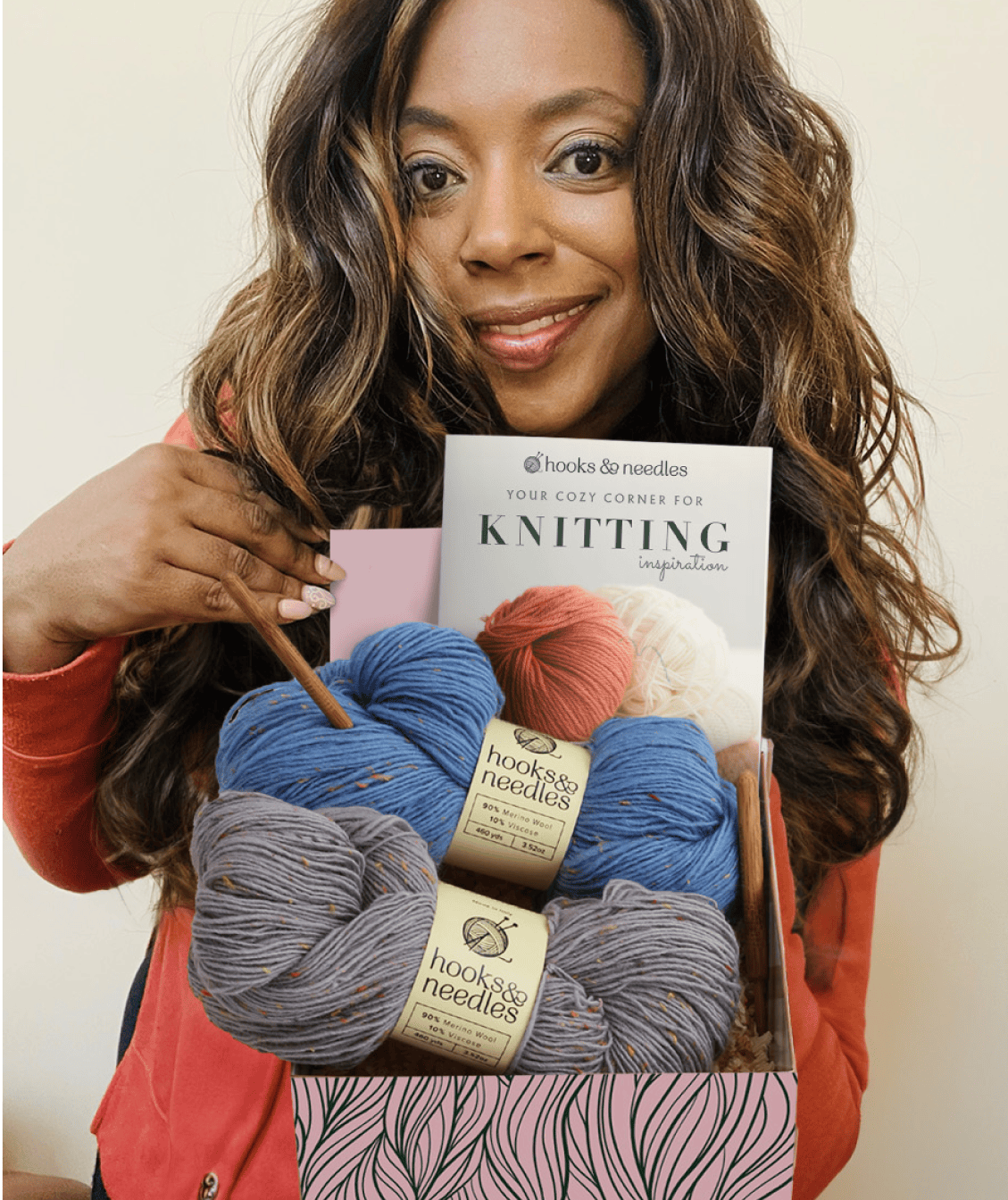 Jenny L.
"I love this subscription box! The yarns are sooo good quality, it would cost me a fortune in a store. And I even get surprise gifts, it's like christmas! "
Our Story As
A Small Family Business
Do you remember the joy and fulfilment you felt when you first created a handmade gift?

That's how our story began! A new mom's desire to create warm clothes for her newborn quickly transformed into a knitting and crocheting passion. 

Meet the Hooks & Needles Subscription Box — the easiest way to keep falling for the magic of knitting and crocheting, time after time!
Read More